Nifty50: 17,314 ▼ 17 (-0.09%)
Sensex: 58,191 ▼ 30 (-0.05%)
---
Hello, there!
Most of us have struggled with peeling eggs at some point or another. But there's a viral video that shows a man peeling an egg simply by blowing into it. It is the perfect example of the fact that sometimes seemingly difficult tasks have the simplest solutions. Just like the simplest way to make money is through investing.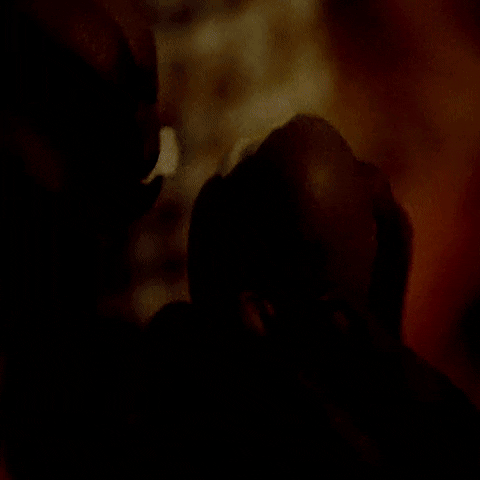 ---
Markets closed marginally negative on Friday, snapping the two-day winning streak.

In all, 32 of the Nifty50 stocks closed in red.

The rupee fell to yet another record low of 82.43 against the US dollar.
Among the Nifty sectoral indices, Media (+0.3%) and Realty (+0.3%) were the top gainers, while Oil and Gas (-0.7%) and IT (-0.7%) were the top losers.
| | |
| --- | --- |
| Top gainers | Today's change |
| Titan | 2,730 ▲ 137 (+5.3%) |
| Power Grid | 209 ▲ 3 (+1.4%) |
| Grasim | 1,702 ▲ 19 (+1.1%) |
| | |
| --- | --- |
| Top losers | Today's change |
| Tata Consumer | 781 ▼ 13 (-1.6%) |
| BPCL | 307 ▼ 4.6 (-1.4%) |
| M&M | 1,240 ▼ 16 (-1.3%) |
---
What's trending
---
⭐ Motherson opens new facility in Morocco
MOTHERSON (NSE): 76.8

▲ 0.6 (+0.8%)
Auto component maker Samvardhana Motherson has inaugurated its new facility in Morocco. According to the company, Morocco is a very strategic location for Motherson due its proximity to Europe and the Middle East. The new facility will produce components like instrument panels and door panels for passenger vehicles and light commercial vehicles.
⭐ Quess Corp sells stake in Simpliance 
QUESS (NSE): 626

▼ 0.3 (-0.04%)
Business services provider Quess Corp will divest its entire stake in its subsidiary Simpliance Technologies. The enterprise value of Simpliance is estimated at ₹120 crore. Quess Corp currently holds a 53% stake in Simpliance and will accordingly receive a proportionate consideration.
⭐ Mahindra Lifespaces forms new JV
MAHLIFE (NSE): 469

▼ 1.9 (-0.4%)
Real estate developer Mahindra Lifespaces has formed a new joint venture (JV) with Actis, a leading global investor in sustainable infrastructure. Under the new agreement, the two companies will develop industrial and logistics facilities across India with an initial investment of ₹2,200 crore. Mahindra Lifespaces will have a significant minority stake in the JV.
⭐ Indian Hume Pipe wins new order
INDIANHUME (NSE): 177

▲ 14 (+8.9%)
Shares of pipe manufacturer Indian Hume Pipe rose by over 14% today. The company has won a new project worth ₹194 crore from the Maharashtra government under the rural water supply scheme. The project will be completed in 24 months. The value of the new order is equivalent to nearly 13% of the company's FY22 revenue. 
---
In Focus
---
Jewellery stocks glitter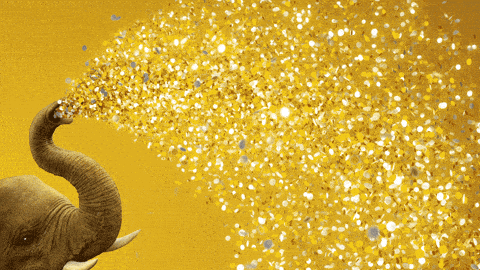 Shares of major jewellery makers like Titan, Kalyan Jewellers and PC Jeweller rose in the range of 4-5% on Friday. Robust quarterly business updates from Titan and Kalyan Jewellers are having a rub-off effect on other stocks. But what is making jewellery stocks shine now? Read on to find out:     
During the September quarter, Titan's jewellery segment reported 18% year-on-year growth and added 25 new stores. Meanwhile, Kalyan Jewellers recorded consolidated revenue growth of 20% and added five new showrooms during the period.  
As per market experts, strong sales growth is attributed to pent-up demand and the low-base effect of last year. In addition, prices of 22 karat gold, used in making jewellery, fell below ₹50,000 per 10 grams and were hovering near ₹49,000 per 10 grams in September, which also acted as a trigger for demand. 
Besides this, the steady economic revival has also played its part to lift consumer mood and demand for the precious metal. Other factors include the upcoming festive and wedding season, during which gold demand generally sees an uptick. 
In anticipation of strong future demand, shares of jewellery makers are gaining strong traction. In fact, Kalyan Jewellers and PC Jeweller hit new 52-week highs today. Having said that, high inflation and rupee depreciation could act as party spoilers.
---
IPO Corner
The IPO of Electronics Mart India received strong response from investors. On Day 3, the public issue of the consumer durables and electronics retailer was subscribed around 72 times. The portion for qualified institutional buyers was subscribed 169 times. Shares of the company will list on the exchanges on 17 October 2022. 
---
Good to know
What is divestment?
Divestment is the process by which a company sells its subsidiaries or business divisions. Divestment is the opposite of investment and is usually done when that business division is not performing up to expectations. In some cases, however, a company may be forced to sell assets as a result of legal or regulatory action.

Click here to join us on Telegram for trading and investment-related videos, daily market updates, details on upcoming IPOs and more.