How's the josh! 💪
India is ONLY 2 matches away from holding the World Cup trophy! And just like the Team in Blue, our Team in Purple has rolled out some exciting tools and features for November. Read on! 
Starting with the major sixers, we have - 
⚙️Trade Price Checker (on website)
Often the price at which your  trade get executed might not appear on your screens and this might confuse you!
Our revolutionary new feature 'Trade Price Checker', let's you verify whether your broker placed your trades at your price! You can also check how many times your executed price was hit during the day.
Simply visit our webpage and check any trade executed by you in the last 7 trading days irrespective of the broker you placed the trade. This is valid for all NSE Equity, F&O and currency segment.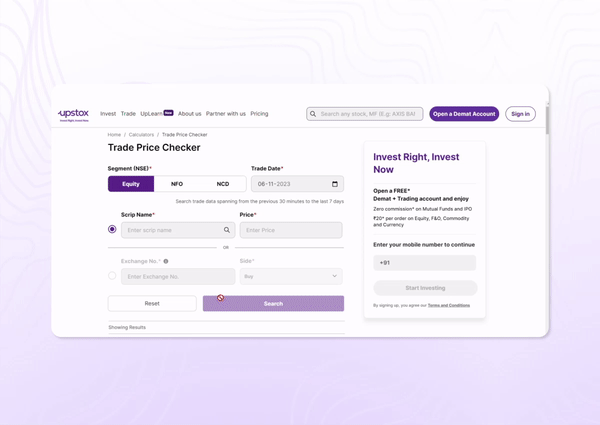 ⚙️Quick Trade Discovery
Trading made as simple as 1, 2, 3… 'Quick Trade' is an effortless feature that streamlines your access to option trades and strategies. Just follow these three easy steps:
Choose your market direction – Bullish or Bearish

Set your budget

Review your order – and you're done!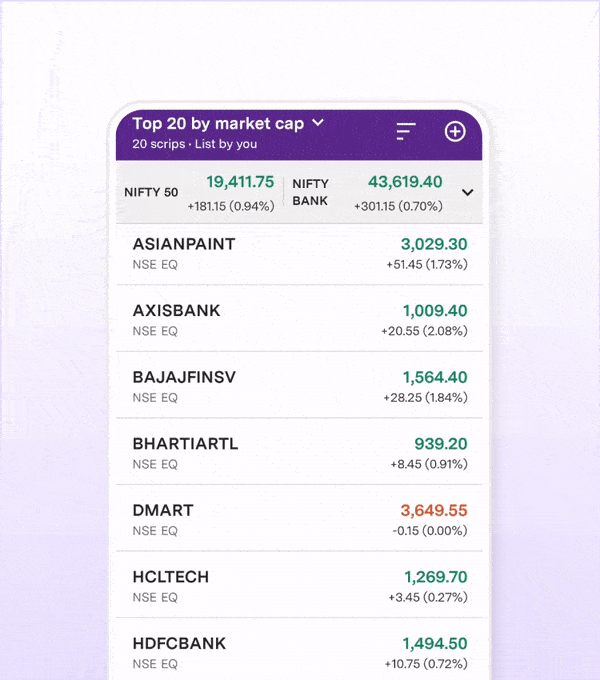 ⚙️Improvements on GTT Orders
Based on feedback from our trader community, we've introduced 3 major enhancements to our GTT Order Type:
Flexibility to add both Stop Loss (SL) and Profit Target, add just one of them, or none

Ability to place GTT orders to your existing positions and holdings

Higher target limits of  up to 9999% for Options and up to 500% for stocks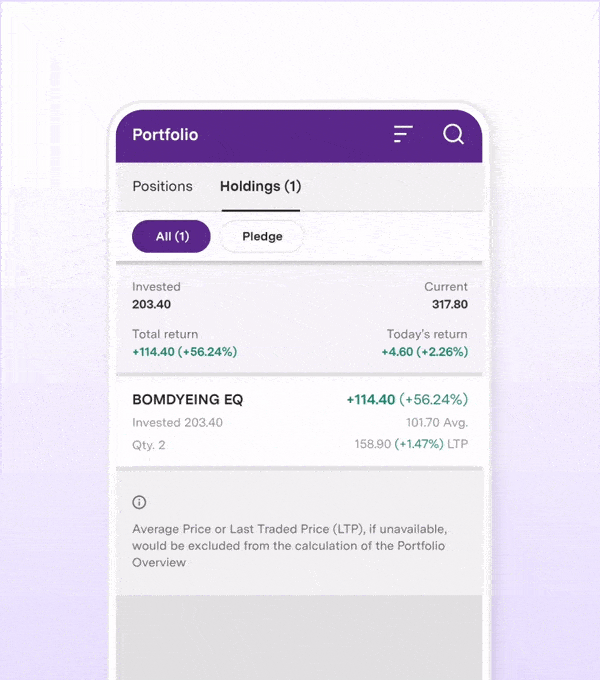 Now enjoy our revamped free calculator for checking margin requirements for F&Os strategies. Our revamped Span Calculator is a game-changer, simplifying the process of margin calculation for your trades. You can now get a very detailed breakdown of your margin requirements to the level of margin break-up per each leg of order placed. Additionally, also find out margin based on the sequence of when you are planning to execute each leg of your order (applicable only in multi-leg orders). This will help you plan your trades much better. 
With smarter search functionality, there's now no need to select strike or expiry for options; just input the option instrument along with its expiry and strike, and you're good to go. You can even search across all segments and exchanges in one consolidated search, from currency to commodities and stocks.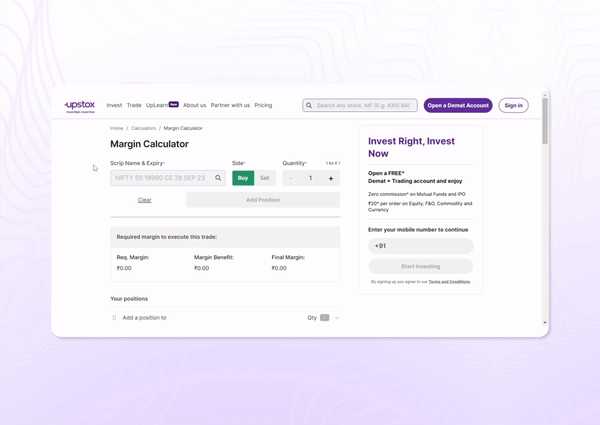 ⚙️100% funding on Margin pledge (F&O Writing)
With our revamped Margin Pledge, you pledge your holdings and avail up to 100% collateral margin against Stocks, ETFs and SGBs for F&O trading. As per regulations, a 50:50 ratio between Cash and Collateral is required. However we have enabled 100% collateral without the need to maintain this ratio. All you need to do is pay a nominal interest of 0.05% per day which will be applicable on the amount of cash margin shortage according to the 50:50 cash collateral ratio.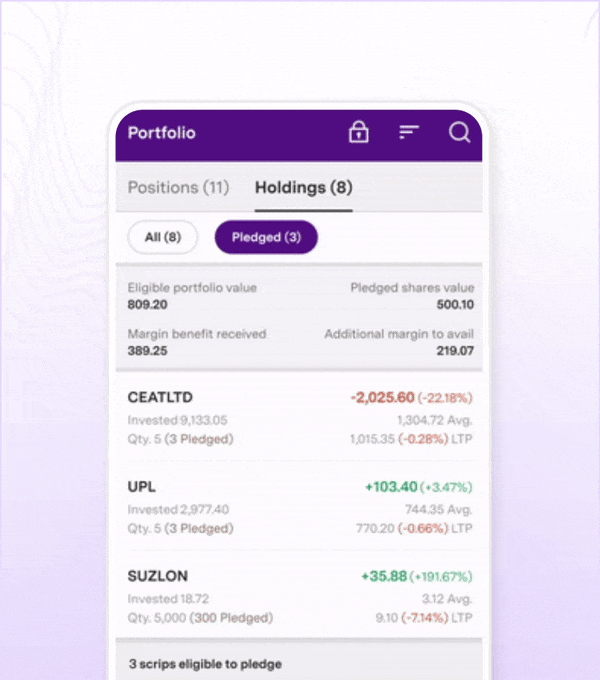 ⚙️Open Interest Indicator (only available on Pro Web ChartIQ charts)
Open Interest of individual F&O contracts can now be seen on ChartIQ charts, taking your option analysis one step higher!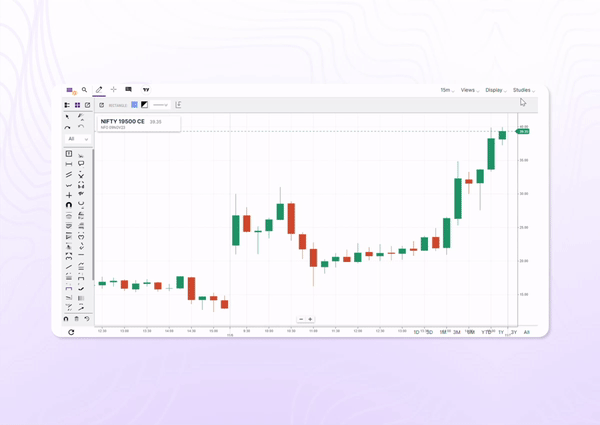 Let's move on to some minor yet powerful updates! 🚀
⚙️We've updated our GTT orders with selective SL, Target, or both, to tailor your trading strategies according to market conditions
⚙️Option Chain is now available for MCX (Android)
⚙️QR login, TOTP, Trade management bottom sheet, FII DII, and Multi position square off is now available for iOS users
What other tools and features would you like us to add on Upstox? Tell us on our Community 
Still on the old app?🤔
👉If you're using old Upstox app (blue): The new features are only available on the new Upstox app. Once you download the new app, login with your registered mobile number → Go to 'Accounts' tab at the bottom of the screen →Switch the toggle button to 'Upstox Pro' from the top of the screen.
Download new Upstox
👉 If you're already using new Upstox app (purple): Directly go to 'Accounts' tab at the bottom of the screen. Switch the toggle button to 'Upstox Pro' from the top of the screen.
Take me to the app