Traders,
We're happy to announce that, starting today, you do not need to sign a PoA (Power of Attorney) to sell your stocks through Upstox. Many of you have written to us that it's quite frustrating to have a paper process in an almost paperless world. You open your accounts via paperless and then, at the end, the broker asks you to send a physical PoA form to sell your shares through a platform.
Upstox is the first broker to implement an electronic delivery instruction slip (e-DIS) that allows you to sell your stocks real-time without giving us a physical slip or a power of attorney. We have implemented a secure OTP-based authentication to facilitate this action. From now on, you can open an account and transact end-to-end without sending a single piece of paper via courier.
If you have not sent your power of attorney forms to Upstox, here's how selling your shares would look. To begin with, you'd now see all of your shares in the Holdings tab. Previously, this may not have been there since we don't have your PoA. Now, you'll see all of your equity holdings on both the mobile and web Upstox Pro app.
Next, when you click sell, you'll be prompted with a window that asks your permission to sell your shares online using e-DIS facility. You can confirm your transaction right away! Just make sure you enter the right OTP that is sent to your registered phone number and email ID.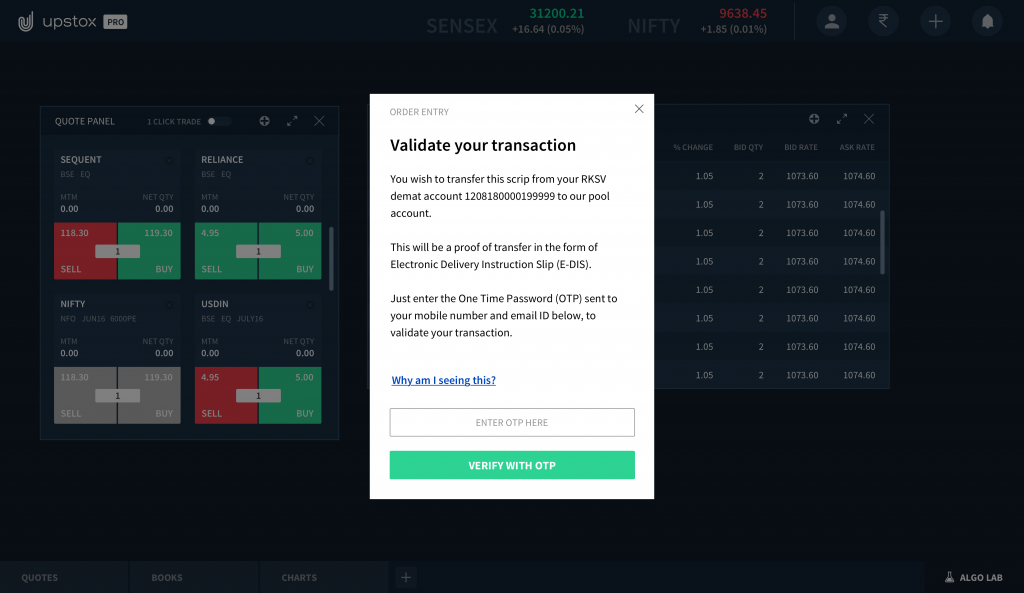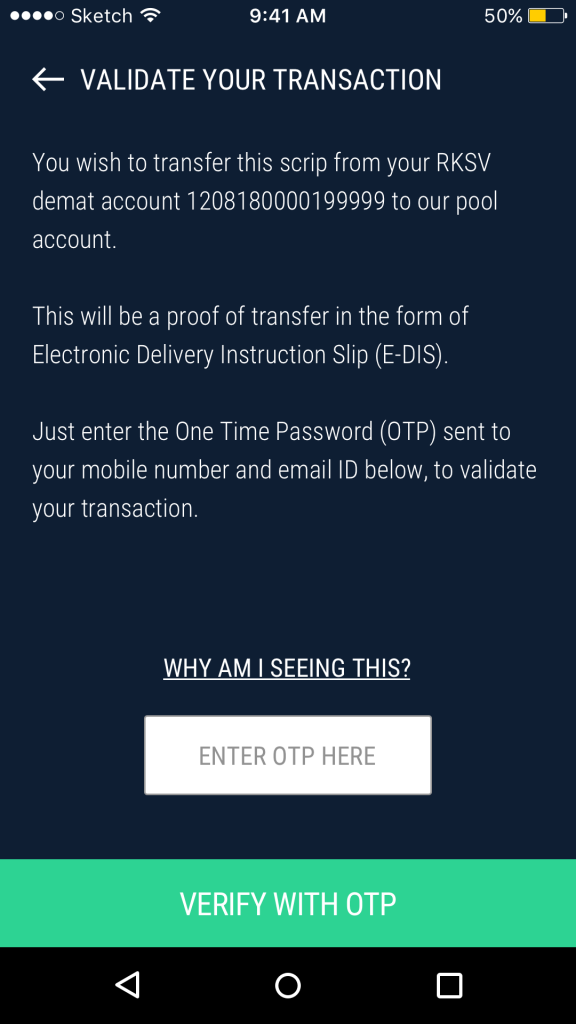 Some things to note:
You can sell up to 75 lakhs per day using e-DIS.
e-DIS is only applicable for delivery trades not intraday.
This is available only to RKSV demat account holders. If you haven't transferred your Demat account from IL&FS to RKSV, yet, do so today! You'll save on the annual fees right away.
e-DIS is currently available only on the Upstox platforms (Web, Android, iOS) and not on third-party platforms yet.