Nifty50: 18,487 ▼ 46 (-0.2%)
Sensex: 62,428 ▼193 (-0.3%)
---
Namaste, friends !
Traffic jams… all of us have been stuck in a bad jam at one time or another. While most get frustrated, some find creative ways to make use of the extra time available. Like this bus driver in Bengaluru, who finished his entire lunch while being stuck in a traffic jam. They say "when life gives you lemons, make lemonade" and this driver is a living example of that adage.
Speaking of being stuck, the markets also seemed to have trouble moving forward, with the benchmark indices closing in the negative despite a positive start.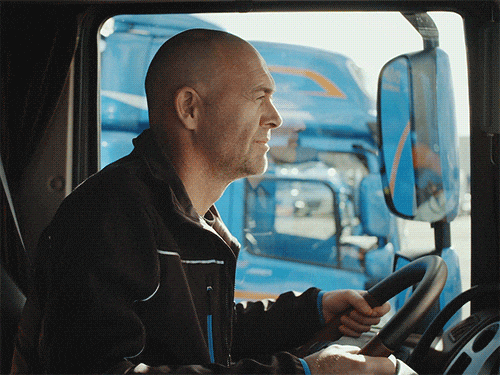 ---
Markets declined for the second consecutive session

In all, 22 of the Nifty50 stocks closed in the red

GST collection in May rose 12% YoY to ₹1.57 lakh crore
Among the Nifty sectoral indices, Realty (+1.0%) and Pharma (+1.0%) were the top gainers, while Bank (-0.7%) and Oil & Gas (-0.1%) were the top losers.
| | |
| --- | --- |
| Top gainers | Today's change |
| Apollo Hospitals | 4,823 ▲ 201 (+4.3%) |
| Divi's Lab | 3,531 ▲ 87 (+2.5%) |
| Bajaj Auto | 4,641 ▲ 74 (+1.6%) |
| | |
| --- | --- |
| Top losers | Today's change |
| Coal India | 230 ▼ 11 (-4.6%) |
| Kotak Bank | 1,929 ▼ 85 (-4.2%) |
| Bharti Airtel | 826 ▼ 23 (-2.7%) |
---
What's trending
---
⭐Automakers report robust sales 
Maruti Suzuki's domestic passenger vehicle (PV) sales rose by 15.4% to 1.4 lakh units in May 2023. The company said the shortage of electronic components had a minor impact on the production of vehicles. Meanwhile, Tata Motors' PV sales rose 6% YoY to 45,878 units. SUV maker Mahindra & Mahindra reported a 22% jump in PV sales to 32,886 units.  
⭐ NCC gains on order win 
Shares of the infrastructure company rose over 3% intraday. This comes after the company received new orders worth ₹2,088 crore in May 2023 from various state government agencies. With this, the total order book of the company has crossed the ₹11,000 crore mark so far in 2023.
⭐ Coal India shares nosedive on stake sale
Coal India shares continue to witness a selling pressure for the third straight session. This comes after the Indian government plans to offload up to 3% stake in the company through an offer for sale (OFS) at ₹225 per share. The OFS price was lower compared to the market price of the stock. Market experts believe shareholders are offloading their positions in the stock and subscribing for the OFS at a lower price.  
⭐Gold prices continue to rise 
International gold prices gained in early morning trades. On a weekly basis, prices are up over 1% supported by weakness in the US dollar. Meanwhile, a bill to raise the US debt ceiling drew closer towards passing after being approved by the House of Representatives. If the bill is passed it will suspend the US government's debt ceiling and avert the risk of default.
---
In Focus
---
Realty stocks stand tall

Shares of most leading developers, including Macrotech Developers, Sobha Ltd, and Oberoi Realty witnessed a strong traction today. Meanwhile, the Nifty Realty index was up nearly 2% intraday. Why are realty stocks rising? Let's find out.
Property registrations remain steady
Mumbai, one of the key property markets, reported robust real estate registrations in May. In all, 9,542 units were registered in May, down 3% YoY, while revenue collection jumped 12% YoY to ₹811 crore. More than 80% of registered units were residential homes, indicating demand for property continues to be strong despite rise in interest rates.
New projects getting traction
According to new data, newly launched projects are getting wider acceptance among homebuyers. During the first quarter of 2023, around 1.1 lakh units were sold across top seven cities, out of which 41% were in newly launched projects. Meanwhile, ready-to-move homes remained in top demand.  
Rising demand for under-construction properties is a positive trend for the sector as it boosts pre-sales numbers of companies and gives long-term revenue visibility. Also, it encourages real estate players to launch new projects. 
However, experts remain cautious of this trend as accelerated demand from consumers could lead to unreasonable price hikes and could impact the overall housing market growth.
---
Powerful buying made simple!
Markets often see sharp price movements triggered by positive news or technical patterns. In such situations, you may want to double down on certain high-conviction trades. However, having limited capital could be an obstacle in leveraging such opportunities. With Margin Trading Facility (MTF) on Upstox, you can increase your trading capacity instantly. Click here to know more about MTF.
Benefits of MTF:
🔹 Get 2X leverage on equity delivery orders
🔹 Borrow up to ₹25,00,000 at a time
🔹 Hold stocks bought via MTF for up to 365 days.
---
Join the Upstox masterclass and trade like a pro!
Topic: Basics of Commodity Markets
Venue: Online | 2nd June 2023
Time: 4:00 PM - 5:00 PM
Cost: Free
For more details, check out: Upstox Investor Masterclass
Never miss a trading opportunity with Margin Trading Facility
Enjoy 2X leverage on over 475+ stocks
Open Demat Account Today