Nifty50: 17,956 ▲ 98 (+0.5%)
Sensex: 60,261 ▲ 303 (+0.5%)
---
Hello!
Today is Friday the 13th. Spooky, right?
Have you ever thought why this date is considered ominous? Yes, an array of Hollywood horror movie plots around it has played a big role but ever wondered what's the genesis of this 'fear'?
In western culture, both the date 13th and Friday are linked to bad omens, based on biblical, cultural and mythological beliefs. 
But, did you know there is a term for people who are made uncomfortable or anxious by Friday, the 13th? It is called 'Paraskevidekatriaphobia'.
Okay, you can figure out how to pronounce it later because right now it is time for markets, for which, Friday the 13th turned out to be pretty good.
---
Benchmark indices ended higher in a volatile session.

Of the Nifty50 pack, 37 stocks advanced.

Investors cheered the easing of inflation in India and the US.
Among the Nifty sectoral indices, PSU Bank (+1.35%) and Metal (+1.27%) were the top gainers, while Pharma (-0.02%) and FMCG (-0.02%) were the top losers.
| | |
| --- | --- |
| Top gainers | Today's change |
| Adani Enterprises | 3,720 ▲ 72 (+2.0%) |
| IndusInd Bank | 1,233 ▲ 24 (+1.9%) |
| Eicher Motors | 3,164 ▲ 61 (+1.9%) |
| | |
| --- | --- |
| Top losers | Today's change |
| Titan | 2,420 ▼26 (-1.0%) |
| SBI Life | 1,307 ▼ 8 (-0.6%) |
| Apollo Hospitals |  4,338 ▼ 20 (-0.4%) |
---
What's trending
---
⭐ Wipro surpasses expectations
The IT company's (+0.2%) net profit grew 2.8% YoY to ₹3,052 crore, which was higher than the street estimates. The attrition rate also dropped to 21.2% from 23% sequentially. 
⭐ Oil companies gain on compensation chatter
Shares of Bharat Petroleum (+1.2%) and Indian Oil (+0.7%) gained after the union minister said that he will support oil marketing companies' (OMCs) demand for compensation. The OMCs had kept petrol and diesel prices unchanged despite the rise in crude oil prices globally in 2022.
⭐ Jet Airways soars on NCLT decision  
Shares of the grounded airlines (4.9%) surged after the National Company Law Tribunal (NCLT) gave Jalan-Kalrock Consortium six more months to make payment and take effective control of the airline.
⭐ Gold prices at record levels
Gold prices hit record levels in India, surpassing the previous high of ₹56,191 per 10 grams in August 2020. Gold prices have risen since November, driven by a weak dollar and possibility of lower rate hikes. 
⭐ Earnings this weekend 
The earning seasons will pick up pace as Avenue Supermart (DMart) and HDFC Bank will announce their respective Q3 results on Saturday.
---
In Focus
---
Wheat treat for FMCG companies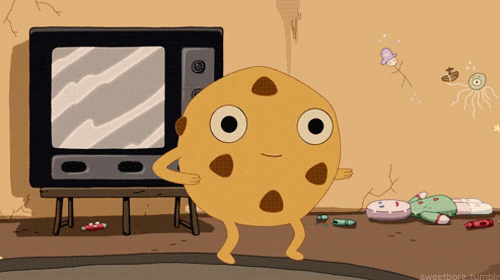 For FMCG companies, 2023 seems to have started on a good note. Last January, a sudden rise in temperatures and the disruption caused by the Russia-Ukraine war since February had pushed up the wheat prices in 2022. This had impacted FMCG companies, especially biscuit makers, as wheat is an important raw material for them. 
But the tide could turn in favour of these companies in 2023. Here's why. 
Bountiful harvest
All-time high prices in 2022 encouraged farmers to expand the planting area and opt for high yielding varieties. This could translate into record levels of wheat production this year. The wheat production could surge to 112 million tonnes in 2023 from 106 million tonnes in 2022, as per industry estimates. ICDYK, India is the second-largest wheat producer in the world. 
Favourable weather 
Last year, the weather played spoilsport. A major reason for low production was a sudden rise in temperatures. But this year, experts state that the current low temperatures in states like Uttar Pradesh, Madhya Pradesh, Punjab and Haryana is favourable for crop growth. 
Improving margins
It is a simple function of demand & supply. In the September quarter, the management of Britannia had highlighted that the lack of availability of wheat was a major concern. Back then, the company had blamed this on the rise in input prices. 
Now, the higher production could push the prices of wheat lower, resulting in a fall in input cost for biscuit makers like Britannia and Mrs Bector. ITC, which operates the Aashirvaad Atta brand and Adani Wilmar, which sells packed wheat flour, could also benefit from the rising wheat production. 
This drop in raw material prices could also boost margins or profitability of FMCG companies.
---
Powerful buying made simple!
Markets often see sharp price movements triggered by positive news or technical patterns. In such situations, you may want to double down on certain high-conviction trades. However, having limited capital could be an obstacle in leveraging such opportunities. With Margin Trading Facility (MTF) on Upstox, you can increase your trading capacity instantly. Click here to know more about MTF.
Benefits of MTF:
🔹Get 2X leverage on equity delivery orders 
🔹Applicable 375+ NSE stocks
🔹Borrow up to ₹25,00,000 at a time 
🔹Hold stocks bought via MTF for up to 365 days
---
Good to know
What is retail inflation?
The retail inflation is measured through the consumer price index (CPI). This index measures the movement or change in prices of goods and services sold to consumers. It tracks the basket of goods and services including food, energy and clothing. Central banks, investors and policymakers monitor CPI as it is a key economic indicator.
Click here to join us on Telegram for trading and investment-related videos, daily market updates, details on upcoming IPOs and more.
Never miss a trading opportunity with Margin Trading Facility
Enjoy 2X leverage on over 475+ stocks
Open Demat Account Today