Nifty50: 18,409 ▲ 6.2 (+0.03%)
Sensex: 61,980 ▲ 107 (+0.1%)
---
Greetings, folks!
How do you get the guys at Google to notice you? Well, one man drafted his resume like a Google search page, complete with search bars and links. Clear message that the 'search for the perfect candidate' ends here! Meanwhile, the market is still indecisive and spent the day searching for its level.
---
Benchmark indices swung between red and green, before closing marginally higher for the second straight day.

In all, 21 of the Nifty50 stocks closed higher.

UK inflation surged to 11.1% in October, a new 41-year high, as compared to 10.1% in September 2022.
Among the Nifty sectoral indices, Bank (+0.38%) and Financial Services (+0.34%) saw miniscule gains, while Metal (-1.9%) and Media (-1.4%) were the top losers.
| | |
| --- | --- |
| Top gainers | Today's change |
| Kotak Bank | 1,963 ▲ 51 (+2.6%) |
| Coal India | 235 ▲ 3.1 (+1.3%) |
| HDFC | 2,700 ▲ 24 (+0.9%) |
| | |
| --- | --- |
| Top losers | Today's change |
| Apollo Hospitals | 4,494 ▼ 117 (-2.5%) |
| Adani Ports | 885 ▼ 21 (-2.3%) |
| Hindalco | 446 ▼ 10 (-2.3%) |
---
What's trending
---
⭐ BEL marches ahead
BEL (NSE): 108

▲ 1.5 (+1.4%)
Shares of Bharat Electronics (BEL) were upbeat today. The up move came after the company signed multiple MoUs (memorandum of understanding) with five firms in the defence sector. The MoUs are for joint development, manufacturing, and product upgrades with these companies.
⭐  Motherson Sumi Wiring lights up bourses
MSUMI (NSE): 60

▲ 0.9 (+1.6%)
And you thought the local mall was mobbed for its discount offers? Guess what happened at the exchange today. Last minute rush before bonus expiry saw heavy volumes in the Motherson Sumi Wiring stock. Shares soared by nearly 20% intraday, hitting a new 52-week high. Why? The auto components manufacturer had earlier announced bonus shares in the ratio of 2:5 and set 17 November as record date to determine eligible shareholders. A bonus issue is an additional share that a company issues to its existing shareholders free of cost.
⭐ KEC stock powers up
KEC (NSE): 438

▲ 8.3 (+1.9%)
KEC International, an RPG Group company, has bagged multiple orders worth ₹1,294 crore. The company's transmission and distribution arm secured an order for supplying towers in America. It has also secured an order for Ballastless Track works from Chennai and Mumbai Metro and multiple other orders to supply cables in India and abroad.
⭐ Sweet joy: Balrampur Chini share jumps
BALRAMCHIN (NSE): 351

▲  4.2 (+1.2%)
Shares of Balrampur Chini surged as much as 3% during intraday. The jump comes as the company started its buyback today. The company's board on November 9 had approved a ₹145 crore share buyback at ₹360 per share through the open market route. The company says that the buyback will create long term value for shareholders.
---
In Focus
---
Automakers fuelling up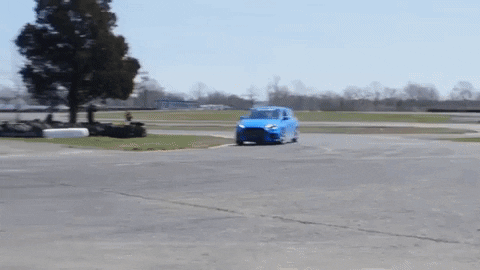 Still waiting for the day when your brand new car will be delivered? Well, if you own auto stock, consider the waiting period a good thing.
India's passenger vehicle (PV) sales have grown exponentially in 2022. In October itself, 3.2 lakh PVs were sold, a 40% YoY growth as per dealers association FADA. About 19 lakh PVs have been sold in the first six months of FY23. 
Zooming sales coupled with a low production output has resulted in late deliveries. The current average waiting period is already averaging around 3 months and goes as high as 22 months for some specific models. Blast from the past, any one?
Fortunately, unlike the '80s when the customer had to grin and bear it, automakers are revving up their expansion plans and pumping in nearly ₹20,000 crore into capex. 
Is that a good thing? Well, capex or capital expenditure is the money spent by a company to upgrade or expand its fixed assets such as buildings or machinery. PV makers like Maruti Suzuki, Tata Motors, and Mahindra and Mahindra (M&M) have announced major capex plans to ramp up output and meet demand. Translated, over the long term it is a good thing for the company's bottomline, for investors and for customers waiting for their new cars.
SUV maker, Mahindra and Mahindra (M&M) which has bookings for about 2.6 lakh SUVs and a waiting period of 18-22 months plans to invest ₹7,900 crore over the next three years to ramp up production. This capex will help the company to increase its total production to nearly 6 lakh units per year in the next 12-15 months. This is expected to  address demand at home and abroad. 
Meanwhile, Maruti Suzuki plans to invest over ₹7,000 crore this year, which is 40% higher than the initial planned investment. This will fund construction of a new plant in Haryana and the launch of new models. The management is expecting record PV sales in the current fiscal.
Tata Motors plans to spend ₹6000 crore to ramp up production at its existing plants from 50,- 55,000 units per month. The company also plans to invest nearly ₹23,500 crore in its subsidiary Jaguar Land Rover to cater to the higher demand for Range Rovers.
This enthusiasm on the factory floor has resonated amongst investors as well. The Nifty Auto index has already risen by over 24% since April 2022.
---
IPO Corner
The public issue of Mumbai-based realty-firm Keystone Realtors received a tepid response and was subscribed by 2.01 times on its last day.
---
Good to know
What is cash reserve ratio?
Cash Reserve Ratio (CRR) is the minimum percentage of the total deposits that commercial banks have to keep as liquid cash with the RBI. The CRR is maintained to ensure that banks do not run out of cash to meet the withdrawal demands of their depositors. The RBI also uses CRR as a tool to regulate the money supply in the economy.  Banks do not earn interest on this cash and cannot use it for investing or lend it to borrowers.
Click here to join us on Telegram for trading and investment-related videos, daily market updates, details on upcoming IPOs and more.
Never miss a trading opportunity with Margin Trading Facility
Enjoy 2X leverage on over 370+ stocks
Open Demat Account Today