Nifty50: 18,107 ▼ 57 (-0.3%)
Sensex: 60,858 ▼ 187 (-0.3%)
---
Namaste, friends!
1,41,70,00,000 (i.e.141.7 crore)
Yeah, count those zeroes. Let that number sink in. That's the estimated number of people who call India home, according to the World Population Review. As of January 18, India is the most populous nation on earth. For context, if every Indian decided to watch a game today, we would fill 10,700 stadiums like Ahmedabad's Narendra Modi Stadium (ICYDK, it is the world's biggest stadium). 
Boon or bane? Time will tell. Right now, we are working to make the most of this demographic dividend.
As you should when it is earnings season in the markets and it is raining dividends. Read on to get the download on the markets and quarterly earnings.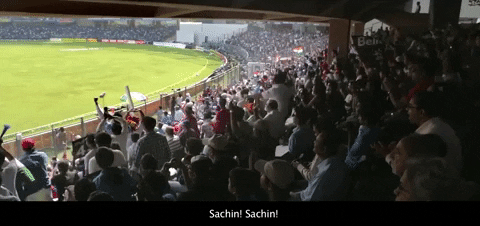 ---
After a weak opening, the markets remained volatile 

Of the Nifty50 pack, 34 stocks declined 

Weak US consumer data and recession fears weighed on investor sentiments
Among the Nifty sectoral indices, Oil & Gas (+0.4%) and PSU Bank (+0.3%) were the top gainers, while Media (-1.0%) and FMCG (-0.8%) were the top losers.
| | |
| --- | --- |
| Top gainers | Today's change |
| Coal India | 224  ▲ 7 (3.3%) |
| UPL | 748 ▲ 15 (2.1%) |
| ONGC | 151 ▲ 2 (1.4%) |
| | |
| --- | --- |
| Top losers | Today's change |
| Adani Enterprises | 3,458 ▼ 138 (-3.8%) |
| Asian Paints | 2,853 ▼ 91 (-3.1%) |
| Tata Motors |  400 ▼ 7 (-1.8%) |
---
What's trending
---
⭐ Asian Paints misses estimates 
Investors gave a thumbs down to the paint maker's (-3,1%) stock after it missed street estimates. The company reported a net profit  of ₹1,072 crore which is a 5.6% increase over last year. The domestic decorative business volumes were flat. The management attributed this to the high base of previous year and extended monsoon season.  
⭐ HUL posts strong Q3 numbers 
The fast moving consumer goods behemoth (-1.6%) reported a net profit of 2,505 crore, up 11.6% YoY. The home care segment delivered strong revenue growth of 32%. Meanwhile, the management is cautiously optimistic about the near term and believes that 'the worst of inflation is behind us'.  
⭐ Polycab posts record profits 
In Q3FY23, the wire and cable manufacturer (+2.3%) reported its highest-ever net profit of ₹360 crore, up 45% YoY. The company's revenue also rose 10% YoY to ₹3,715 crore on back of healthy volume growth in the cable and wires business.
⭐ Aurobindo Pharma faces USFDA red flag 
The Telangana facility of the pharma company's (+0.2%) subsidiary received two observations from the US Food and Drugs Administration (USFDA). The USFDA had inspected this facility between 9 and 18 January this year.   
⭐ Mah Life rises on redevelopment project
Shares of Mahindra Lifespace Developers (+3.1%) rose after it announced that it had bagged its first society redevelopment project in Mumbai. The project offers a revenue potential of around ₹500 crore.
---
In Focus
---
Here's why Adani Enterprises is issuing an FPO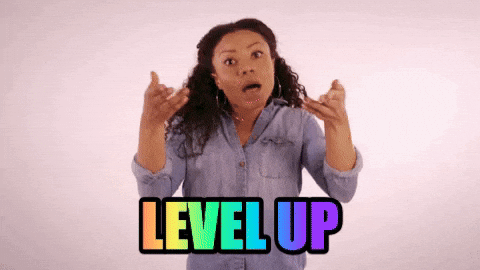 2022 was a good year for Adani Enterprises. Shares of the energy-to-infrastructure conglomerate have surged 125% in 2022. It was inducted into the Nifty50 index in September 2022. 
And now, to create a war chest for its next phase of growth, this diversified conglomerate is launching its follow-on public offer (FPO) for a staggering ₹20,000 crore. 
Let's take a look how Adani plans to deploy the money: 
Green business  
Adani Enterprises will invest a part of the FPO proceeds (₹10,869 crore) to fund the green hydrogen projects. This comes at a time when India is focusing on moving toward clean energy. In January 2023, the government allocated ₹19,774 crore to make India a global hub for green hydrogen and its derivatives. ICYDK, green hydrogen is a multi-purpose clean source of energy. It can be used as a fuel for shipping and transportation, and can replace coal as the energy source for making steel. It can even be used to make fertilisers!
Independent of the government push, the green hydrogen biz holds out a promise of growth. A Niti Aayog report expects  green hydrogen demand could grow over fourfold between 2020 and 2050, amounting to around 29 million tonnes annually by 2050.  Globally, the sector was valued at $1.83 billion and could grow at a CAGR (on average annually) of 54% to $89 billion till 2030, according to a report.  
Infra push
Besides green energy, the money raised through the FPO route will also be used for improving existing airports and fund the construction of expressways. Note that this diversified company currently develops, operates and manages seven airports across the cities of Mumbai, Ahmedabad, Lucknow, Mangaluru, Jaipur and Guwahati. 
Paring debt
 Apart from aiming to cut emissions, FPO will also cut down Adani's debt. 
In August last year, experts had raised concerns over Adani's move to fuel growth through high debt. Paying heed to that, a part of the FPO proceeds will also be used to cut down debt. The company plans to use ₹4,165 crore to pare down the debt of its three subsidiaries – Adani Airports Holdings Ltd, Adani Road Transport Ltd, and Mundra Solar. 
Overall, it means that the FPO would reduce the company's reliance on debt and also provide ammunition for its next phase of growth. Meanwhile, you can apply for the Adani Enterprises FPO on Upstox by clicking here.
---
Good to know
What is a follow-on public offer (FPO)?
The FPO is a route through which a listed company can raise money. A company can issue fresh or new shares or even sell existing shares to raise money through the FPO route. Usually, a company announces an FPO to fund growth or reduce debt.
Click here to join us on Telegram for trading and investment-related videos, daily market updates, details on upcoming IPOs and more.
Never miss a trading opportunity with Margin Trading Facility
Enjoy 2X leverage on over 475+ stocks
Open Demat Account Today