It's you, and our community of more than 50 lakh traders and investors, that make Upstox, Upstox.
We believe that building wealth is important for anyone's growth—to improve the quality of their lives and that of their loved ones, and invest in their future. Upstox was founded on the belief that we could empower and encourage everyone to participate in the equity markets.
We achieved this by putting the technology and tools, long available to only a few, into your hands, and strived to make the process of placing a trade seamless, delightful, and cost effective. This has been our goal for the past 10 years and I'm proud to say Upstox is already one of the best investing platforms in India.
From here, we go Up
As we enter the company's next chapter, we've thought about what the next 10 years should look like, and have exciting things lined up for you. Today, it is with much pride, on behalf of the entire Upstox team, that I present to you—the new version of Upstox.
There's so much that an investor does before and after placing a trade—staying on top of news, analyses, creating and following a strategy, monitoring your portfolio… We've been hard at work: rethinking, redesigning, and rebuilding Upstox from the ground up for a superior experience across the entire investing journey. With the new version of Upstox, our goal is to empower you to continue to place trades as seamlessly as before, and now also to equip you with the tools, information and insights to help YOU make better trading decisions.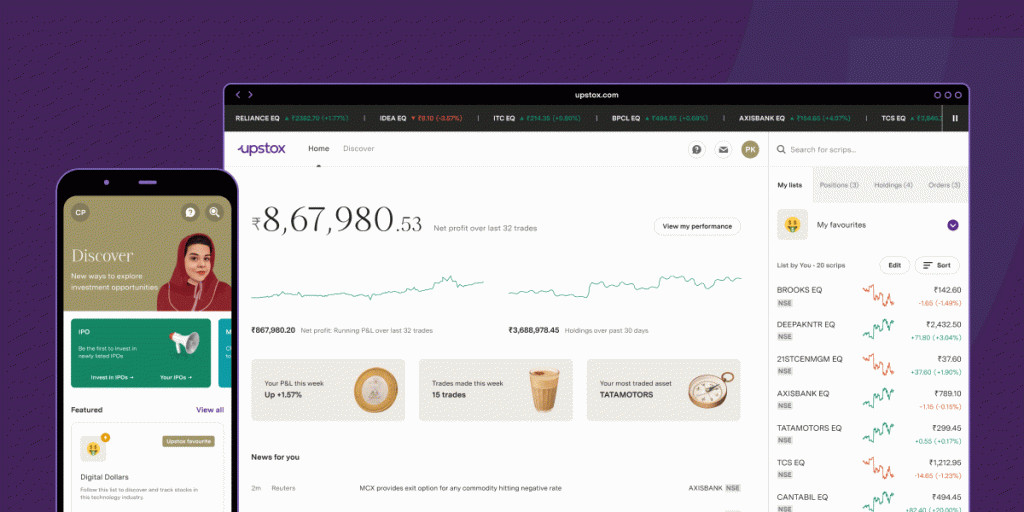 With today's release, you can log in with one tap, access curated news, create dynamic watchlists, access reports right from the app, access a faster and easier platform.
But this is just the first step. There's more coming soon. From additional new tools to improve the way you apply for IPOs, discover and analyze stocks, trade options using a powerful strategy builder, to getting AI-backed insights from your and the community's trading behavior, and more - the new Upstox will always keep upgrading to consistently empower you and improve your trading and investment performance.
It doesn't stop here
I'm also excited to reveal a new identity for Upstox. The upward arc in the new logo embodies what we stand for and what we want for you—Financial and Personal Growth.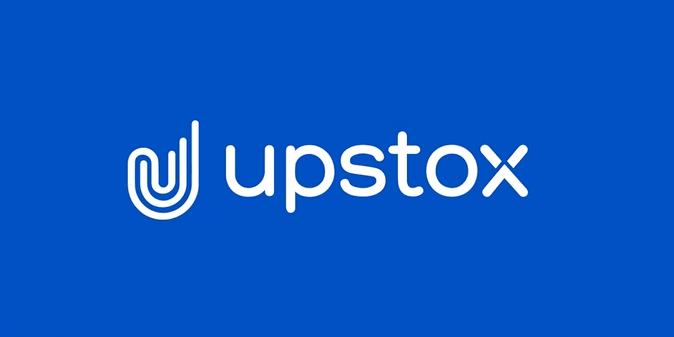 We're working hard to make Upstox the brand of choice for everyone to achieve their financial goals and we invite you to join our journey.
The new Upstox is now available on the Google Play Store. We will soon be releasing it on your browser and iOS app too. We cannot wait for you to try it out and let us know what you think.
We are incredibly thrilled for this next chapter. We've crafted Upstox with a tremendous amount of care and passion, and we hope you love our new offering!


Ravi Kumar
Co-founder & CEO, Upstox