Nifty50: 18,618 ▲ 55 (+0.3%)
Sensex: 62,681 ▲ 177 (+0.2%)
---
Hello, people!
It's not just the markets that are setting new records. Pune born Ruturaj Gaikward smashed all records and made cricket history. He hit seven consecutive sixes in an over! (Yeah, our maths is right) The scoreboard read: 6,6,6,6,6nb, 6,6. Gaikwad was playing in a domestic trophy match when he did the unthinkable. Now will our markets keep up? We have already had four super sessions!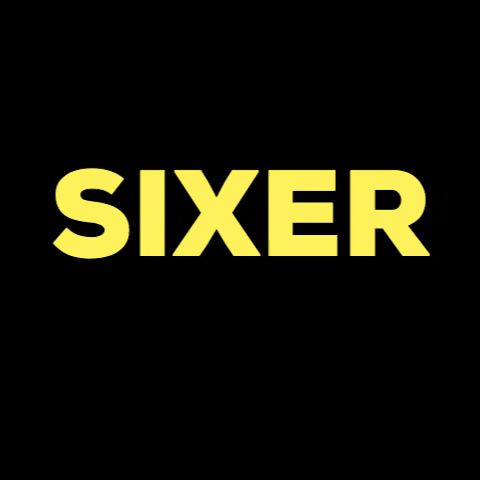 ---
The Benchmark index Sensex touched record high for the fourth straight session, while Nifty touched fresh record high for the second consecutive day.

In all, 22 of the Nifty50 stocks closed in the green.

Investors await Europe's annual inflation data which will be released on Wednesday.
Among the Nifty sectoral indices, FMCG (+1.8%) and Metal (+1.0%) were the top winners, while Realty (-0.3%) and Auto (-0.2%) were the top losers.
| | |
| --- | --- |
| Top gainers | Today's change |
| HUL | 2,635 ▲ 110 (+4.3%) |
| JSW Steel | 731 ▲ 15 (+2.1%) |
| Cipla | 1,122 ▲ 20 (+1.8%) |
| | |
| --- | --- |
| Top losers | Today's change |
| IndusInd Bank | 1,180 ▼ 17 (-1.4%) |
| Coal India | 226 ▼ 3.3 (-1.4%) |
| Bajaj Finserv | 1,633 ▼ 19 (-1.2%) |
---
What's trending
---
⭐ Britannia says cheese
BRITANNIA (NSE): 4,275
▲ 61 (+1.4%)
Shares of Britannia hit a fresh 52-week high today as the company announced a joint venture between French company Bel SA and its subsidiary Britannia Dairy Private Limited (BDPL). The joint venture will focus on development, manufacturing and marketing of cheese products in India. As a part of the agreement, BDPL will become a joint venture company in which Bel will hold  49% stake. Britannia will hold the balance 51% stake.
⭐ Cipla launches new drug in US
CIPLA (NSE): 1,122
▲ 20 (+1.8%)
Cipla launched a drug in the US market today. It is prescribed for palliative treatment of advanced prostate cancer.The launch comes after the drug was approved by the USFDA. The drug had sales of nearly $197 million in the year-ago period in the US.
⭐ Fusion Microfinance posts profit
FUSION (NSE): 364

▼ 11 (-3.0%)
Fusion Microfinance has reported a net profit of ₹95 crore in Q2FY23. The company had posted a net profit of ₹3.2 crore in the year ago period. The increase in profit came from improved efficiency in loan collection. The company's business has also expanded in this period. Net interest income grew 118% to ₹241 crore, while its assets under management grew by 54% year-on-year to ₹8,047 crore. Gross non-performing assets ratio fell to 3.8% from 4.4% a year back. Meanwhile, the company's board approved a plan to raise up to ₹145 crore in bonds.
⭐ More insurance offerings
The Chairman of IRDAI, the regulatory body for the insurance sector, said it could soon approve insurance licences for as many as 18 companies. The regulator is also in favour of issuing a composite licence, which is a common licence to operate in the life and general insurance market. IRDAI has also suggested the government raise the minimum capital requirement to set up an insurance business to ₹100 crore. This would allow smaller players to enter the market and increase insurance penetration.
---
In Focus
---
Tyre stocks race ahead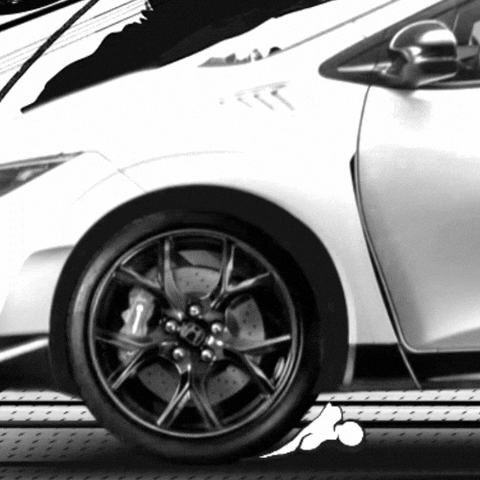 Shares of leading tyre manufacturing companies like Apollo Tyres, Ceat and JK Tyre were in the spotlight today, hitting a new 52-week high intraday. Why are tyre stocks on a roll? Let's dig in. 
One of the biggest triggers for the surge in tyre stocks has to be easing commodity prices. Earnings of major tyre companies in the second quarter of FY23 were impacted by high input costs. However, in the past few months, the price of raw materials has started softening. 
Prices of natural rubber in trade are near a two-year low. This is due to concerns over an impending global recession and weak demand. Meanwhile, crude oil prices have also dropped 35% from this year's peak due to sluggish demand from China. FYI, Rubber and crude oil derivatives together account for 60% of the raw material cost for tyre makers.
Besides this, upbeat monthly sales of vehicles in the domestic market also equals future growth in volumes for tyre makers. Additionally, steady demand for replacement of worn out tires and stable product pricing has also driven growth. 
Supported by these upbeat factors, shares of major tyre companies seem to have gotten a better grip in the stock market. Shares of Apollo Tyres, Ceat and JK Tyre are up by 40-58% year-to-date.
---
IPO corner
The public issue of Dharmaj Crop Guard was subscribed by 5.97 times on Day 2. Meanwhile, the IPO for Uniparts India will open for subscription from Wednesday.
Click here to apply to these IPOs on Upstox.
---
Good to know
What is assets under management?
Assets under management (AUM) is the total market value of the investments that an asset management company, such as a mutual fund, manages on behalf of its clients. A steady growth in AUM is generally seen as an indicator of the ability of an asset manager to deliver superior returns. The size of AUM fluctuates on a daily basis depending on the flow of money in and out of a fund and the price movements of  the assets.
Click here to join us on Telegram for trading and investment-related videos, daily market updates, details on upcoming IPOs and more.
Never miss a trading opportunity with Margin Trading Facility
Enjoy 2X leverage on over 475+ stocks
Open Demat Account Today