We heard your feedback, and we got working on crafting the best trading experience for you. The Powerful Made Simple app has everything you love from our older app and more. In terms of performance and the UI, it's far more superior to the old app. And has everything you asked for. From different order types - GTT, Basket Orders, Ready-made Option Strategies to advanced trading tools - Option Chain, Option Greeks, OI and IV  data, TradingView, Fundamental Data, Smart Stock Insights, Portfolio metrics and more.
Here are 6 reasons why you should switch and get the Powerful Made Simple →
OPTIMISED CHARTING ANALYSIS
Switching between multiple platforms to access indicators and track trends?
We've solved this by bringing two of the biggest charting libraries - TradingView + ChartIQ on one platform

TradingView is a charting platform and social network used by 30M+ traders and investors worldwide to spot opportunities across global markets. 

ChartIQ has the world's most powerful HTML5 charts. They help conduct pre and post analysis.
With just a click, you can switch between two charting libraries, access 100+ indicators, and 20+ drawing tools to track trends, analyse stocks and optimise your trades.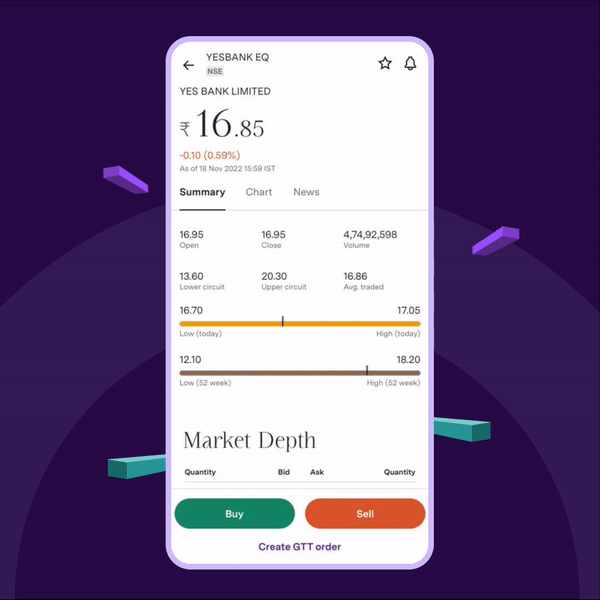 ---
🔔UPCOMING
Chart patterns along with the expected direction and strength of the move
---
FASTER EXPERIENCE
Execute orders in just a few clicks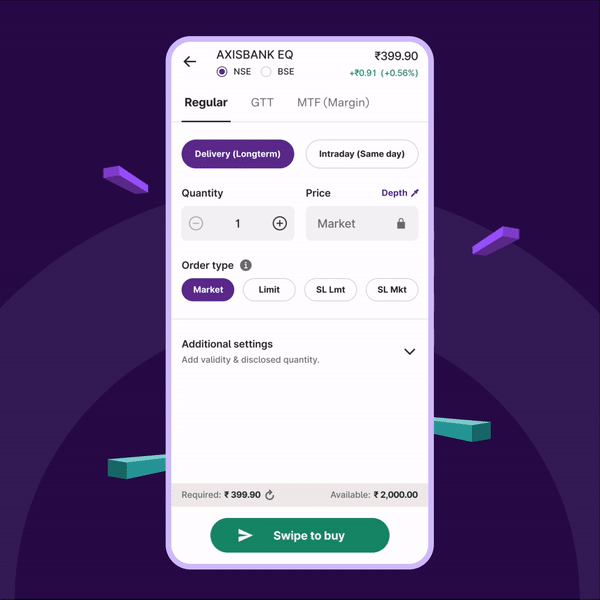 Lot size entered by default for F&O trades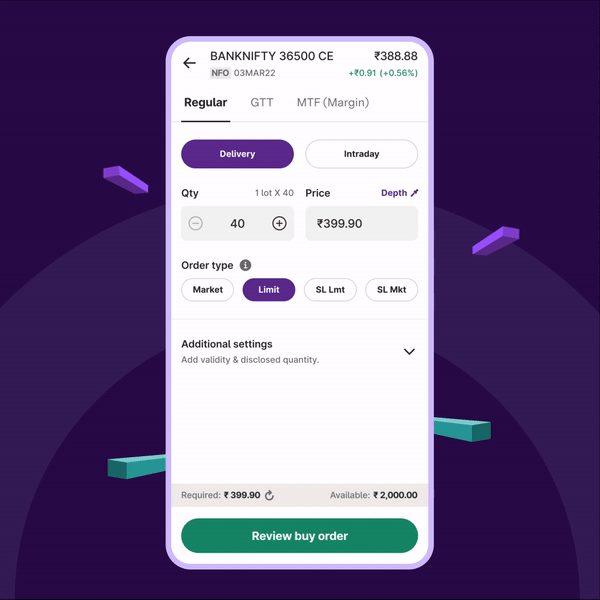 Saved views, indicator templates now easily accessible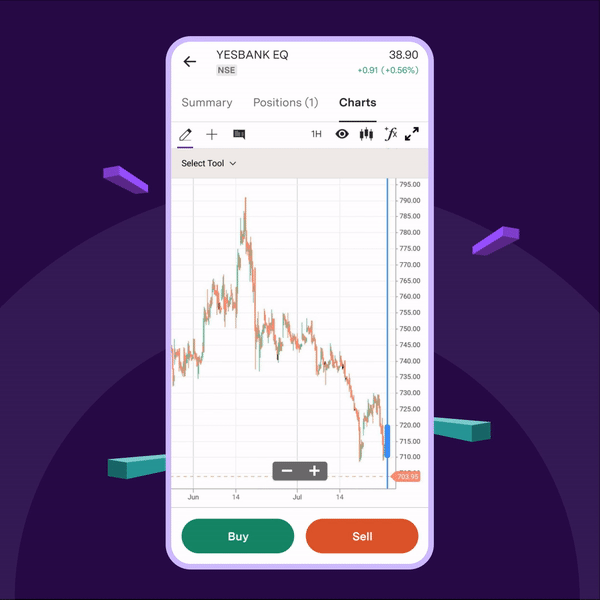 Trade directly from charts and option chain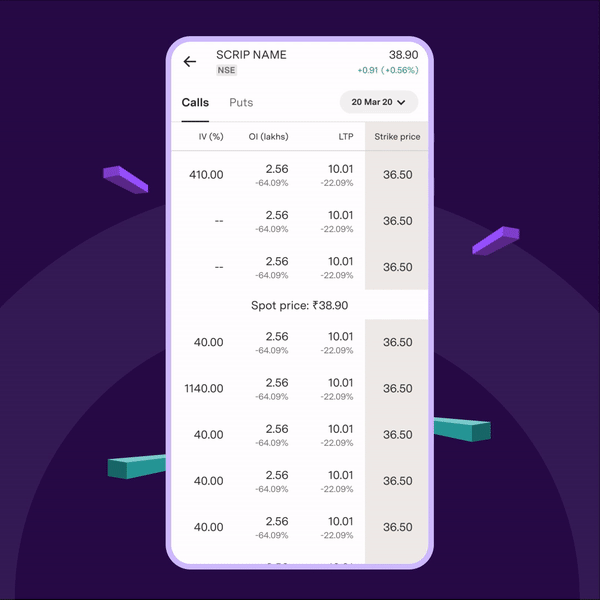 View watchlists at a glance
BETTER STOCK DISCOVERY 
5000+ stocks, don't know which one to pick?
We've solved this with tools like 
Smartlists under the dedicated Discover tab
- Performance based lists- Top Gainers, Top Losers, 52-high, 1-month high
- Sector wise lists - Automobile, Banking, IT, etc.
- Smart indicators- Top ROCE, High Dividend Yield, High PE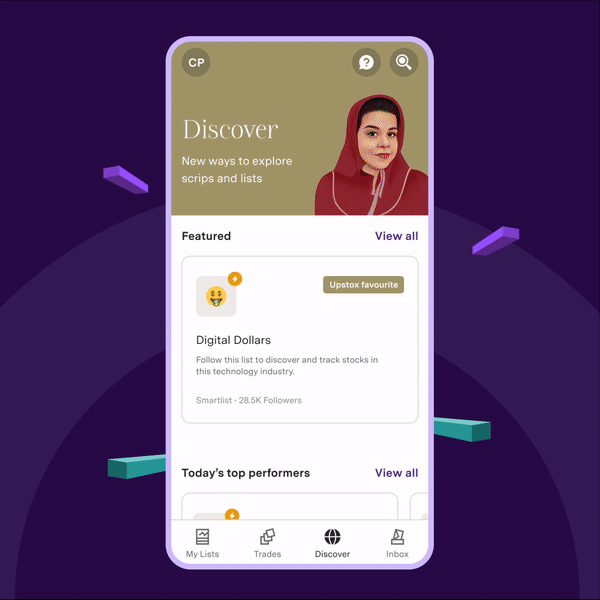 Option chain with Option Greeks, OI, IV data to help you make confident decisions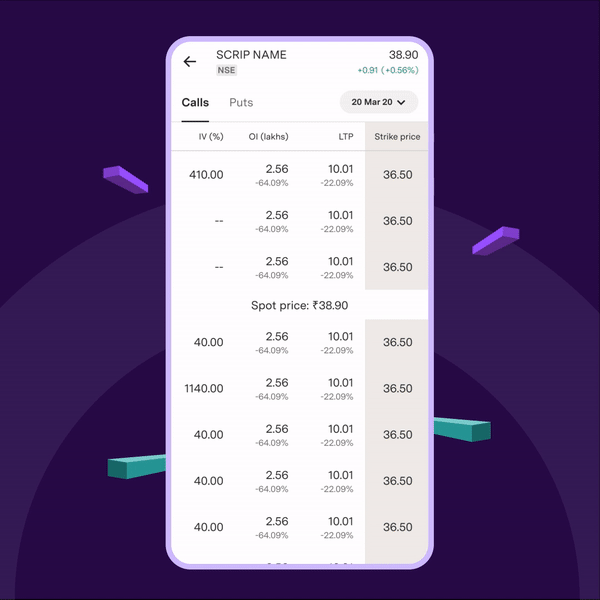 Summary with details on a stock or index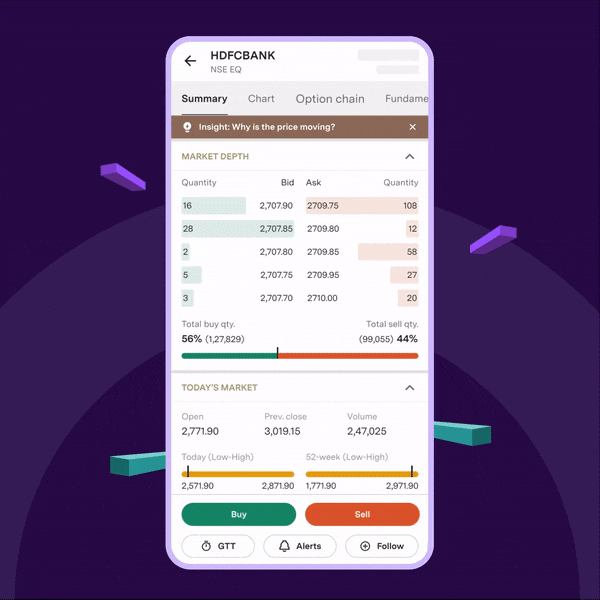 BETTER RISK MANAGEMENT
Very often there is a clash between trying to manage work and trade or invest. Customers often miss a great trading opportunity or do not exit on time and end up making losses. Sometimes, traders end up losing money because they try to time the market and are not disciplined with their trades.
We've solved this with Good-Till-Triggered orders.
Define your own buy or sell price, profit target, stop-loss. 

Get notified as soon as each relevant price gets triggered, and the order is placed. 

Set orders that are valid for a day (intraday), till expiry (F&O), or a year (equity delivery).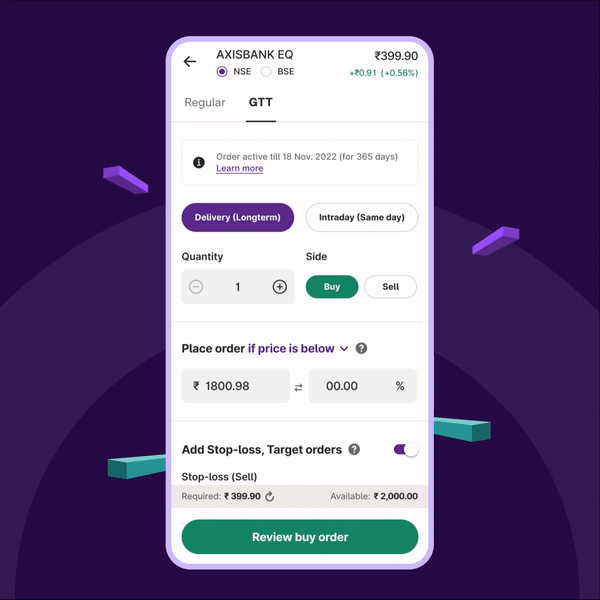 To know more about how to use GTT on Upstox, click here.

GTT is only available on the new Upstox app. Click here to download it now.
---
🔔UPCOMING
Advanced features on GTT 
---
SAFER WAY TO TRADE IN OPTIONS
The stock market is a dynamic place. At any given time, various factors affect stock prices and indices. Options provide traders a potential to make a profit whether the markets are moving up, down or sideways. However, one must remember that options are complex instruments, and option strategies can be even more complicated. If not used in a disciplined way, trading in options could lead to severe capital losses.

We've solved this with Ready-made Option Strategies.
Get a list of pre-curated option strategies in NIFTY and BANK NIFTY

Know profit probability, maximum profit & loss, and funds needed

Interactive P&L graph to view take-home amounts and break even point

One-click entry and exit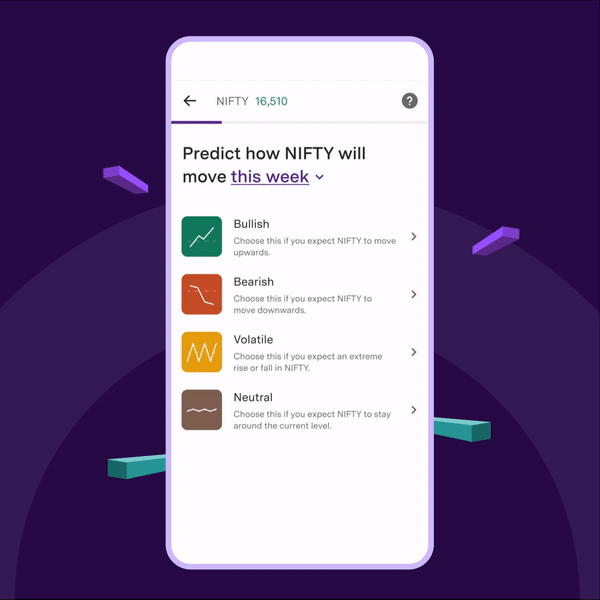 To know more about Ready-made Option Strategies, click here. 

Ready-made Option Strategies is free and available on the new Upstox app. Click here to download it now.
NEWS & INSIGHTS TO MAKE CONFIDENT DECISIONS 
Switching between tools, apps, tabs and multiple resources for research purposes?
We've solved this by bringing the following under one app so you can make confident decisions
Curated insights by analysts on why a stock is moving up or down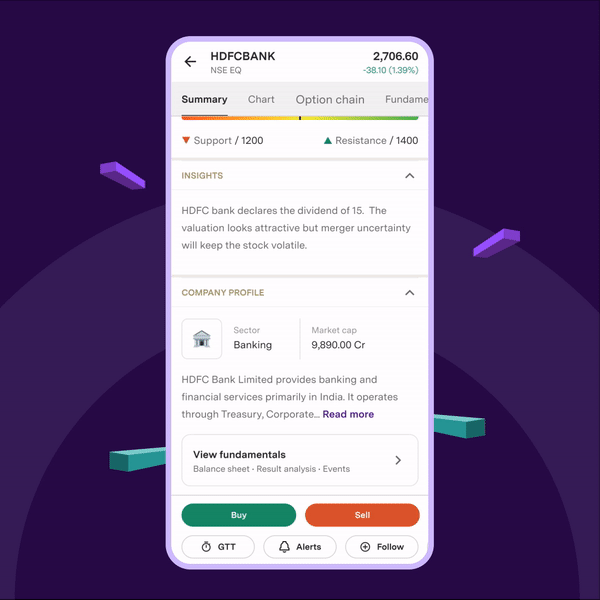 Market depth on the order entry screen to understand stock's demand and supply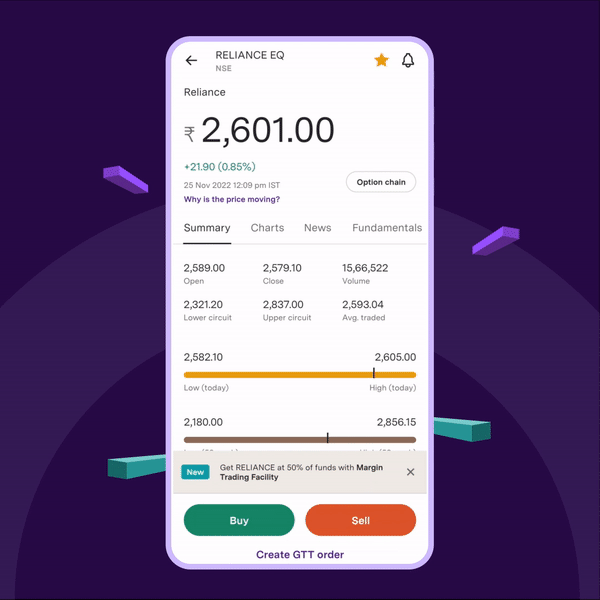 ---
🔔UPCOMING
Automatic chart pattern recognition to perform technical analysis easily

Magically simplified investing

 
---
⏳ COMPARISON AT A GLANCE
We can't wait for you to try out the new Upstox - Currently only available for iOS (iPhone) users:  Download Now
Never miss a trading opportunity with Margin Trading Facility
Enjoy 2X leverage on over 475+ stocks
Open Demat Account Today