Nifty50: 18,027 ▼ 80 (-0.4%)
Sensex: 60,621 ▼ 236 (-0.3%)
---
Namaste, friends!
Want to take a trip to South Korea's Seoul? Well, you don't need to go there physically. You can just visit the city through Metaverse. While the full project will be completed by 2026, currently South Korean citizens can log in to the metaverse for tax queries and reading e-books. For the uninitiated, the Metaverse is a space where virtual and physical reality meets. 
Meanwhile, at the markets today, the bulls and bears also met (not cordially), leading to yet another volatile session.
---
After a strong opening, the markets lost steam and ended lower.

Of the Nifty50 pack, 36 stocks declined.

The volatility showed traders were indecisive.
Among the Nifty sectoral indices, Bank (+0.4%) and Finance Services (+0.1%) were the top gainers, while Media (-1.3%) and FMCG (-1.0%) were the top losers.
| | |
| --- | --- |
| Top gainers | Today's change |
| Coal India |  227 ▲ 3 (+1.3%) |
| Power Grid | 223 ▲ 2 (+1.1%) |
| HDFC Bank | 1,659 ▲ 15 (+0.9%) |
Top losers
Today's change
HUL

2,550 ▼ 99 (-3.7%)

Asian Paints

2,784  ▼ 81 (-2.8%)

Bajaj Finance
 

5,846 ▼ 166 (-2.7%)
---
What's trending
---
⭐ HUL tanks on royalty fee hike 
Shares of the fast moving consumer goods behemoth (-3.7%) tanked after it announced that the royalty to its parent company has been hiked. Under the new agreement, HUL will have to pay a royalty of 3.45% of the total turnover. This was 2.65% in FY22.    
⭐ Tata Motors to raise funds for EV biz
The automaker (+0.5%) is reportedly in discussion with global investors to raise $500-$600 million for the electric vehicle (EV) business. In October 2021, it had raised $1 billion from TPG Rise Climate Fund and ADQ.    
⭐ Havells' Q3 shocks investors 
Shares of the electric equipment maker (-4.4%) tumbled after it posted a 7% fall in its net profit to ₹284 crore. The management said that subdued retail demand impacted consumer facing businesses. 
⭐ BHEL gains on new order 
The engineering company (+1.1%) bagged an order worth ₹300 crore to renovate and modernise steam turbines at a thermal plant in Gujarat. 
⭐ Coforge up on robust Q3 
Shares of the IT solutions company (+3.3%) rose after it reported a 24% year-on-year rise in its net profit to ₹228 crore. The company also witnessed its highest ever quarterly order intake of $345 million.
---
In Focus
---
It's showtime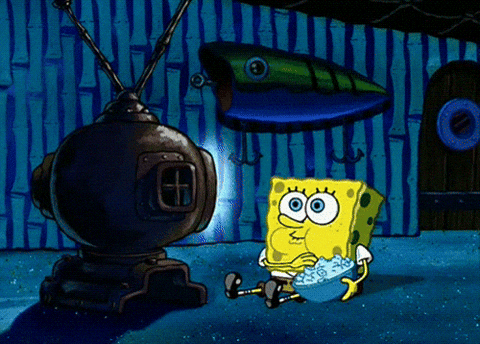 Can multiplex stocks be the sleeper hit of the year? Read on.
A slew of superhits has set Box-Office cash registers ringing. Hollywood's mega sci-fi film, Avatar 2, has collected ₹387 crore within 35 days of its release. Closer home, Drishyam 2 has also raked in ₹300 crore. 
The cinema-goer is back, and one of the biggest beneficiaries of this are India's multiplex chains – PVR and Inox Leisure. This sector was among the most affected by the pandemic. But in true hero-style, multiplex chains are making a strong comeback. 
So, grab your popcorn and read on, as we evaluate the key factors enabling this revival. 
Strong content pipeline  
In the December quarter, PVR's average ticket price grew 16% to ₹244 compared to pre-pandemic levels (Q3FY20), on the back of strong content. This has translated into revenue also going beyond pre-pandemic levels. In Q3FY23, the total revenue was up 3% in comparison to Q3FY20. And this uptick may continue, given the robust content pipeline for the year. 
Shah Rukh Khan is returning to the big screen after a 4-year hiatus, with Pathaan. Akshay Kumar starrer Selfiee and Ajay Devgn's Maidaan are the other two big releases in the March quarter. Hollywood is also bringing out its firepower this year. Three films from the Marvel and DC comics universe, and sequels to superhit franchises like Mission Impossible, Indiana Jones, Transformers and Fast & Furious will be released later this year. 
All these movies are potential crowd pullers, which will be beneficial for PVR and Inox Leisure. 
Food for thought
As the footfalls increase, so do the other revenue streams – like food & beverages. Yes, the overpriced food we often complain about is one of the major drivers for multiplex chains. A substantial amount (~30%) of PVR and Inox Leisure's revenue comes from this vertical. 
And people are spending more. In the December quarter, the average F&B spend rose 33% to ₹133, compared to the pre-pandemic levels (Q3FY20). As consumption remains robust, this segment continues to show signs of improvement. 
Merger inching closer  
The icing on the cake is that the NCLT has given its approval for the PVR-Inox merger. The legal formalities are expected to be completed by March 2023. Experts highlight that this merger will create a behemoth with around 1,500 screens across India and a market share of 40% of the box office. 
All these factors have made the management of multiplex chains optimistic about the future. They are banking on the Bollywood and Hollywood films to lead the recovery and vanquish pandemic woes. As King Khan said, 'Picture abhi baaki hai!' 
---
Powerful buying made simple!
Markets often see sharp price movements triggered by positive news or technical patterns. In such situations, you may want to double down on certain high-conviction trades. However, having limited capital could be an obstacle in leveraging such opportunities. With Margin Trading Facility (MTF) on Upstox, you can increase your trading capacity instantly. Click here to know more about MTF.
Benefits of MTF:
🔹Get 2X leverage on equity delivery orders 
🔹Applicable 375+ NSE stocks
🔹Borrow up to ₹25,00,000 at a time 
🔹Hold stocks bought via MTF for up to 365 days.
---
Learn with Upstox
What is the cost of goods sold?
The cost of goods sold (COGS) is the direct expenses that a company incurs for producing the goods and services. This includes expenses such as the cost of raw materials and wages. However, it does not include indirect costs such as sales and marketing. The COGS is subtracted from the revenue to derive gross profit. This is an important financial metric for investors as it helps them to understand how efficiently a company is using its labour force and supplies.
Click here to join us on Telegram for trading and investment-related videos, daily market updates, details on upcoming IPOs and more.
Never miss a trading opportunity with Margin Trading Facility
Enjoy 2X leverage on over 475+ stocks
Open Demat Account Today