Nifty50: 18,484 ▲216 (+1.1%)
Sensex: 62,272 ▲ 762 (+1.2%)
---
Hello, people!
All you folks have probably spent the day looking up today with the Sensex and Nifty scaling new highs. But, in South Korea, the government is redesigning street furniture so people can continue doing what they do these days — look down (into their phone screens) while they walk. Concerned over the rise in accidents, South Korea has installed traffic lights on the roads. Crossing the street in South Korea? Look down.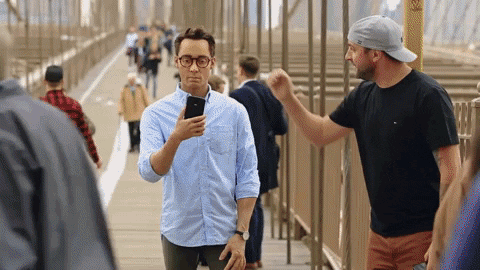 ---
Benchmark indices hit 52-week highs in the last trading session date of the Nov F&O series.

In all, 44 of the Nifty50 stocks closed in the green.

The Rupee closed 22 paise higher at 81.63 against the dollar.
All of the Nifty sectoral indices closed higher, with IT (+2.6%) and Oil and Gas (+1.1%) witnessing biggest gains.
| | |
| --- | --- |
| Top gainers | Today's change |
| Apollo Hospitals | 4,815 ▲ 209 (+4.5%) |
| HDFC Life | 572 ▲ 24 (+4.4%) |
| BPCL | 320 ▲ 10 (+3.3%) |
| | |
| --- | --- |
| Top losers | Today's change |
| Cipla | 1,097 ▼ 10 (-0.9%) |
| Coal India | 229 ▼ 1.6 (-0.6%) |
| Bajaj Finserv | 1,632 ▼ 4.1 (-0.2%) |
---
What's trending
---
⭐  Sensex Superstar
Sensex was the star of the day, streaking 900 points to set a new high of 62,412 in intraday trade. It ended the day 762 points higher at 62,272, also its first close above 62,000. The high came on the day that saw the monthly expiry of derivative (F&O) contracts. The rally was driven by a surge in IT companies. The Sensex had hit its last record high of 62,245on October 19, 2021. Meanwhile, the Nifty50 index also hit a 52-week high.   
⭐ New order for L&T construction
LT (NSE): 2,056
▲
31 (+1.5%)
Larsen & Toubro (L&T)  has just won an order to build what could be one of the largest clean energy projects of its kind in India. The order from the Greenko group calls for building an off-stream pumped storage project in Madhya Pradesh. An L&T-led consortium will complete the project's civil and hydromechanical works in 30 months.
⭐Now showing: PVR's Kerala superplex
PVR (NSE): 1,823

▲

35 (+1.9%)
PVR put on a strong show at the box office (for stocks) today, rising by over 2% intraday. The increase came after the company announced that it is opening a 12 screen superplex at Lulu Mall in Thiruvananthapuram. With this, the company now operates 876 screens across 76 cities in India and Sri Lanka.
⭐ Sugar rush
BALRAMCHIN (NSE): 368 ▲ 13 (+3.9%), RENUKA (NSE): 56 ▲ 0.9 (+1.7%)
Sugar stocks went up 2-4% intraday today. This after the Indian Sugar Mills Association (ISMA) said the government is likely to allow additional exports of 2-4 million tonnes (MT) of sugar in the second tranche this year. With this extension, sugar exports this year could touch 8-10 MT. In the first tranche, the government had approved 6 MT of exports. Recently, sugar prices hit a seven-month high in the international market, making its export a lucrative option for sugar companies.
---
In Focus
---
November IPOs- Blow hot, blow cold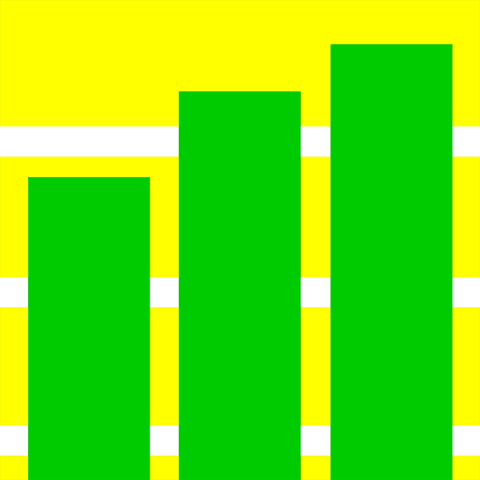 Nine  companies went public in November, raising nearly ₹10,000 crore from investors. How did these IPOs perform?  Here's a quick round-up.
DCX Systems kicked off the November IPO rush, debuting on 11 November. The company listed  at a premium of 39% over its issue price of ₹207 per share. The IPO issue was oversubscribed by 69.7 times.  
Meanwhile, IPOs of Kaynes Technology, Global Health and Archean Chemical also received an upbeat response from investors and were listed at premiums that ranged between 12-32% respectively. Shares of Bikaji Foods also got off to a decent start, listing at 8% premium at ₹332 per share.
But, not all companies were this lucky. IPOs from Keystone Realtors, Five Star Business and Fusion Micro Finance received a tepid response from investors. The retail portion of these issues was undersubscribed. These IPOs had to rely on the institutional investors (QIB) category to make the cut.
Shares of Five Star Business and Fusion Micro Finance listed at a discount of 2 to 5% below its issue price, while Keystone Realtors made a modest debut at 3% premium over the issue price. while that of Inox Green listed at 7% discount to its issue price.
To sum up, investor response to IPOs in November has been much like the weather - fickle. Will Santa bring cheer to IPO-bound companies in December? Watch this space!
---
Ready-made Option Strategies on Upstox
Options offer traders the potential to make a profit whether the markets are moving up, down or sideways. However, options are complex instruments, and option strategies can be even more complicated. If not used in a disciplined way, they could lead to severe capital losses.
To solve such problems and to make options trading easier, Upstox has introduced Ready-made Option Strategies, which allow traders to:
Choose from pre-curated option strategies
Know profit probability, maximum profit and loss, and funds required for each strategy
Trade with unique one-click entry and exit orders
Click here to know more about Ready-made Option Strategies.
---
Good to know
What is Return on Equity (RoE)?
Return on equity (RoE) is a measure of a company's financial performance. It is calculated by dividing the net income of the company by its shareholders' equity. Track RoE to understand how effectively the company is managing shareholders' funds. The ideal level of RoE varies across sectors. Before investing, compare the RoE of a given company to the average for the company's sector or its peers.
Click here to join us on Telegram for trading and investment-related videos, daily market updates, details on upcoming IPOs and more.