Nifty50: 18,758 ▲ 140 (+0.7%)
Sensex: 63,099 ▲ 417 (+0.6%)
---
Hey there, people!
Millions of fans screamed when Lionel Messi scored a screamer goal against Mexico in the ongoing FIFA WC match. Among them, Sebastian Filoramo, a blind 12-year-old Argentina fan, made the news in a viral video. The video shows Sebastian and his dad enjoying the match. The father has his hands positioned over his son's, moving on a board mimicking the field on which the match was being played. The expression on Sebastian's face is just pure joy once the goal was scored.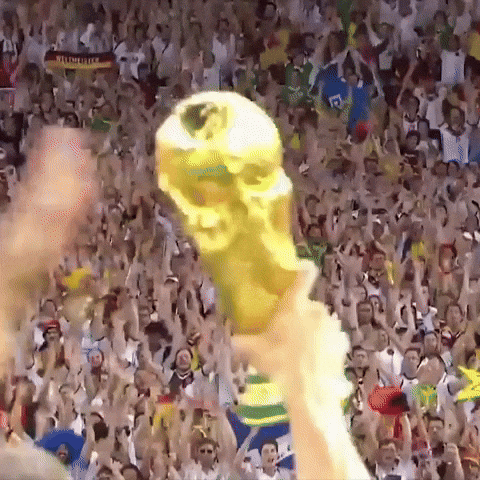 ---
Defying mixed cues from its global peers, benchmark indices closed at record highs.

In all, 45 of the Nifty50 stocks closed in the green.

Eurozone inflation dips to 10% in November as compared to 10.6% in October.
Among the Nifty sectoral indices, Metal (+1.8%) and Auto (+1.7%) were the top winners, while PSU Bank (-1.3%) was the sole loser.
Top gainers
Today's change
M&M

1,307 ▲ 50 (+4.0%)

Hindalco

449 ▲ 13 (+3.1%)

Grasim
1

,763 ▲ 43 (+2.5%)
Top losers
Today's change
IndusInd Bank

1,168 ▼ 12 (-1.0%)

SBI

602 ▼ 5.6 (-0.9%)

HCL Tech
1

,122 ▼ 6.9 (-0.6%)



---
What's trending
---
⭐ Zomato shares rally after block deal
ZOMATO (NSE): 65
▲ 2.2 (+3.5%)
Shares of Zomato rallied after nearly 3.4% stake of the company changed hands via block deal. The identity of the buyers or sellers was not confirmed by the company. Media houses had reported earlier that Alibaba Group Holdings was looking to offload  around 3% stake in Zomato. Earlier, investors such as Uber and Tiger Global liquidated part of their holdings in Zomato when its IPO lock-in expired July 2022. Uber sold its entire 7.8% stake in Zomato in August for ₹3,088 crore.
⭐ Gland Pharma buys stake in French firm
GLAND (NSE): 1,776

▼ 101 (-5.4%)
Gland Pharma has announced that it will buy 100% stake in French pharmaceutical firm Cenexi, which is engaged in development and manufacturing of pharmaceutical products. The total value of the transaction is €120 million (approximately ₹1,015 crore). The acquisition will give Gland Pharma a foothold in the European contract development and manufacturing organisation market.
⭐  NBFCs growth to remain upbeat
HDFC (NSE): 2,694
▲ 28 (+1.0%),
PNBHOUSING

(NSE): 452
▲ 15 (+3.4%)
According to a new report by Crisil, the assets under management (AUM) of major non-banking financial companies (NBFCs) are expected to grow by nearly 14% in the next fiscal. This is due to  strong loan demand from consumers, improving asset quality and steadily normalising funding access. Home loan and vehicle financing segment are expected to be the largest contributor to AUM.
⭐ Rice stocks boil over
KRBL (NSE): 413 ▲ 18 (+4.6%),

DAAWAT

(NSE): 113
▲ 2.4 (+2.1%)
Rice stocks were in focus today after the government lifted the ban on exports of organic non-basmati rice, including broken rice. Earlier in September this year, the government had banned the export of broken rice and imposed a 20% duty on export of non-basmati rice. This was done to increase the availability and arrest the price surge in the retail market.
---
In Focus
---
Tyre stocks race ahead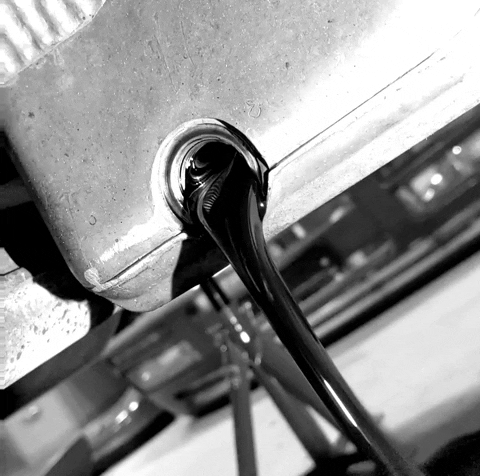 Crude oil prices have taken a dramatic U-turn. In the first half of 2022, prices soared, crossing $127 per barrel mark when the Russia-Ukraine conflict began. Meanwhile in the second half, oil prices have fallen nearly 35% from the peak. Here are the reasons behind this reversal.
One of the key factors behind the fall in oil prices is China's zero-Covid policy. China is the second largest consumer of oil globally and demand from China is critical for oil prices. However, the current Covid-induced slowdown has impacted demand for crude oil in the country. 
In fact, several large Chinese cities are already witnessing protests over stringent Covid restrictions by the government. This has raised concerns over economic uncertainty and future oil demand. Consequently, oil prices have been volatile. Brent crude prices have declined 9% in November alone.
Oil prices have also remained volatile ahead of a key meeting of the Organization of the Petroleum Exporting Countries (OPEC) and its allies. The energy alliance is expected to cut down on oil production to address the fall in prices. This meeting is scheduled for 4 December.
 Meanwhile, back home, the price of the Indian basket of crude oil hit a 10-month low of $88.6 a barrel. That's good news because India is one of the largest importers of oil globally.
---
IPO corner
The public issue of Dharmaj Crop Guard was subscribed by 35.49 times on Day 3. Meanwhile, the IPO for Uniparts India received a muted response on the opening day with the IPO being subscribed by 0.58 times. Click here to apply to this IPO on Upstox.
---
Good to know
What is a block deal?
Block deals are large delivery-only share transactions with a minimum value of ₹5 crore or 5 lakh shares of a listed company, which generally take place between institutional investors such as mutual funds or insurance companies. Investors often track block deals to see sentiments and the interest of big investors in a stock.
Click here to join us on Telegram for trading and investment-related videos, daily market updates, details on upcoming IPOs and more.