Nifty50: 17,327 ▼ 302 (-1.7%)
Sensex: 58,098 ▼ 1,020 (-1.7%)
---
Howdy, folks!
Finally, the weekend is here. After today's market fall, most investors would be saying TGIF! It's time to switch off from the markets and relax! Go ahead and binge watch the latest season of your favourite show, maybe?
---
Tracking weakness in the global markets, benchmark indices closed negatively.

In all, 44 of the Nifty50 stocks closed in the red. 

Meanwhile, the rupee hit a fresh record low of 80.98 against the US dollar.
All of the Nifty sectoral indices closed in the red, with PSU Bank (-3.9%) and Media (-3.4%) seeing the most losses.
| | |
| --- | --- |
| Top gainers | Today's change |
| Divi's Lab | 3,650 ▲ 69 (+1.9%) |
| Sun Pharma | 919 ▲ 11 (+1.2%) |
| Cipla | 1,071 ▲ 9.6 (+0.9%) |
| | |
| --- | --- |
| Top losers | Today's change |
| Power Grid | 202 ▼ 17 (-8.0%) |
| Hindalco | 395 ▼ 16 (-4.0%) |
| Apollo Hospitals | 4,424 ▼ 184 (-4.0%) |
---
What's trending
---
⭐ Reliance New Energy to acquire stake in US firm
RELIANCE (NSE): 2,438

▼ 47 (-1.9%)
Reliance New Energy, a subsidiary of Reliance Industries, is set to acquire a 20% stake in US-based solar technology company Caelux Corporation for $12 million. It has also entered into a strategic partnership agreement with the company for technical collaboration and commercialisation of Caelux's technology. Reliance further said that this investment will fast-track product and technology development for Caelux.
⭐ RBI bars M&M Financial from loan recovery via third parties 
M&MFIN (NSE): 193

▼ 30 (-13.5%)
Shares of M&M Financial Services nosedived by over 14% today after RBI directed the company to immediately stop activities related to loan recovery through third-party agencies. However, the NBFC can continue to carry out recoveries through its own employees. The company said its repossessing activity (undertaken when a buyer defaults) will be impacted following RBI's order.
⭐ Exide Industries plans a power boost
EXIDEIND (NSE): 158

▼ 2.4 (-1.5%)
Battery manufacturer Exide Industries is planning to invest nearly ₹6,000 crore to set up a 12 GWh lithium-ion cell manufacturing unit. The first phase of the proposed 6 GWh plant will be set up in Karnataka and is expected to be completed in 27 to 30 months. The company said the project will be funded through internal accruals.
⭐ Accenture's revenues meet expectations
Global IT major Accenture Plc on Thursday announced its results for the quarter ended August 2022 (the company follows a September-August financial year). Revenue for the quarter stood at $15.4 billion, broadly in line with market expectations. However, the company said its revenue for the next quarter is likely to be below market expectations, weighed down by the slowdown in IT spending. Investors generally track Accenture's results to set expectations for the earnings of Indian IT firms, which are typically announced a few weeks later. 
---
In Focus
---
Tata Steel aims to forge a new future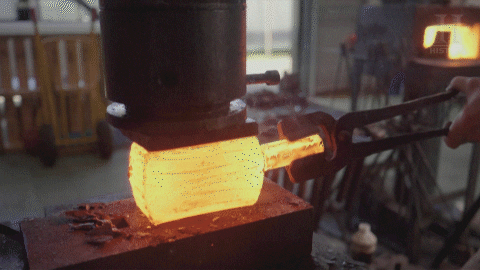 What's happening?
Tata Steel has announced the long-awaited consolidation plans for its subsidiaries today. The company will amalgamate seven of its subsidiaries into itself. Tata Steel has substantial shareholdings in most of the subsidiaries, which include four listed companies—Tata Steel Long Products, Tinplate Company of India, Tata Metaliks, and TRF. 
Why should you care?
After the amalgamation, the subsidiaries will cease to exist and shareholders of the subsidiaries will become shareholders of Tata Steel. For listed entities, the share-exchange ratio is as follows:
Tata Steel Long shareholders will get

67 shares

of Tata Steel for every 10 shares of the company.

Tinplate Company of India shareholders will get

33 shares

of Tata Steel for every 10 shares of the company.

Tata Metaliks shareholders will get

79 shares

of Tata Steel for every 10 shares of the company.

TRF shareholders will get

17 shares

of Tata Steel for every 10 shares of the company.
Shareholders of Indian Steel & Wire will be paid ₹426 per share in cash. The other two companies, Tata Steel Mining and S&T Mining, are wholly owned subsidiaries of Tata Steel.
Why is this happening now?
As per the management of Tata Steel, the proposed amalgamation will help simplify the group's corporate structure and create synergies and operational integration. Also, the amalgamation will lead to a total cost saving of nearly ₹1,500 crore, including ₹700 crore in royalty benefit. It will also help in better cash-flow management and working capital. 
How did investors react?
Following the announcement, shares of Tata Steel rose by nearly 4%, while shares of its listed subsidiaries plummeted in the range 5-12%. Market experts say the unfavourable share-exchange ratio was one of the factors for the fall in shares of listed subsidiaries.
Bottomline
Shares of Tata Steel have fallen by over 17% this fiscal, as compared to flat return (-0.2%) of the Nifty50. Will the amalgamation turn the fortunes of Tata Steel? Only time will tell.
---
Ready-made Option Strategies on Upstox
Options offer traders the potential to make a profit whether the markets are moving up, down or sideways. However, options are complex instruments, and option strategies can be even more complicated. If not used in a disciplined way, they could lead to severe capital losses.
To solve such problems and to make options trading easier, Upstox has introduced Ready-made Option Strategies, which allow traders to:
Choose from pre-curated option strategies

Know profit probability, maximum profit and loss, and funds required for each strategy

Trade with unique one-click entry and exit orders 
Click here to know more about Ready-made Option Strategies.
---
Good to know
What is an amalgamation?
Amalgamation refers to an organisational restructuring exercise, in which two or more companies combine to form a single entity. Firms usually amalgamate for diversification of activities or for expansion of services. It is typically undertaken between two or more companies that are engaged in the same line of business.
Click here to join us on Telegram for trading and investment-related videos, daily market updates, details on upcoming IPOs and more.